Fulk IV
Count of Anjou
AKA:
Foulques le Réchin , Fulk the Surly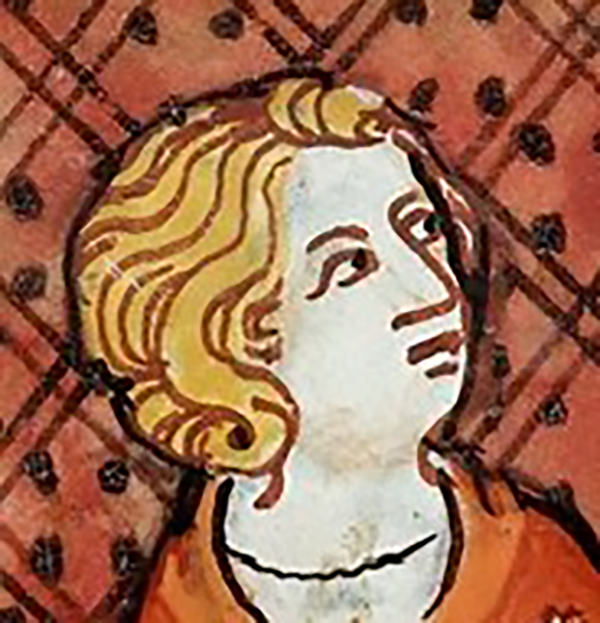 Fulk IV, byname Fulk the Surly, French Foulques le Réchin, (born 1043, Château Landon, Fr.—died April 14, 1109, Angers), count of Anjou (1068–1109).
Geoffrey II Martel, son of Fulk III, pursued the policy of expansion begun by his father but left no sons as heirs. The countship went to his eldest nephew, Geoffrey III the Bearded. But the latter's brother, Fulk, discontented over having inherited only a few small appanages, took advantage of the general discontent aroused by Geoffrey III's inept rule, seized Saumur and Angers (1067), and cast Geoffrey first into prison at Sablé and later in the confines of Chinon castle (1068). Fulk's reign then had to endure a series of conflicts against the several barons, Philip I of France, and the duke of Normandy. He lost some lands and was ridiculed when his wife, Bertrada of Montfort, took refuge with King Philip, but he secured, through battle and marriage, the countship of Maine for his son, Fulk V. An educated man, Fulk authored a unique chronicle of his family, derived largely from oral tradition and preserved only in fragments.
Family
Fulk may have married as many as five times; there is some doubt regarding the exact number or how many he repudiated.[13] His first wife was Hildegarde of Beaugency. Together they had a daughter:
Ermengarde, who married to Alan IV, Duke of Brittany.
After her death, before or by 1070, he married Ermengarde de Bourbon. Together they had a son before Fulk repudiated her in 1075, possibly on grounds of consanguinity:
Geoffrey IV Martel, ruled jointly with him for some time, but died in 1106.
Around 1076 he married Orengarde de Châtellailon.[2] He repudiated her in 1080, possibly on grounds of consanguinity.
He then married an unnamed daughter of Walter I of Brienne by 1080. This marriage also ended in divorce, in 1087.
Lastly, in 1089, he married Bertrade de Montfort, who was apparently "abducted" by King Philip I of France in or around 1092. They had a son:
Fulk V "le Jeune", Count of Anjou and King of Jerusalem.