Robert I, King of France
King of France
AKA:
Robert de Robertiens , Robert I of France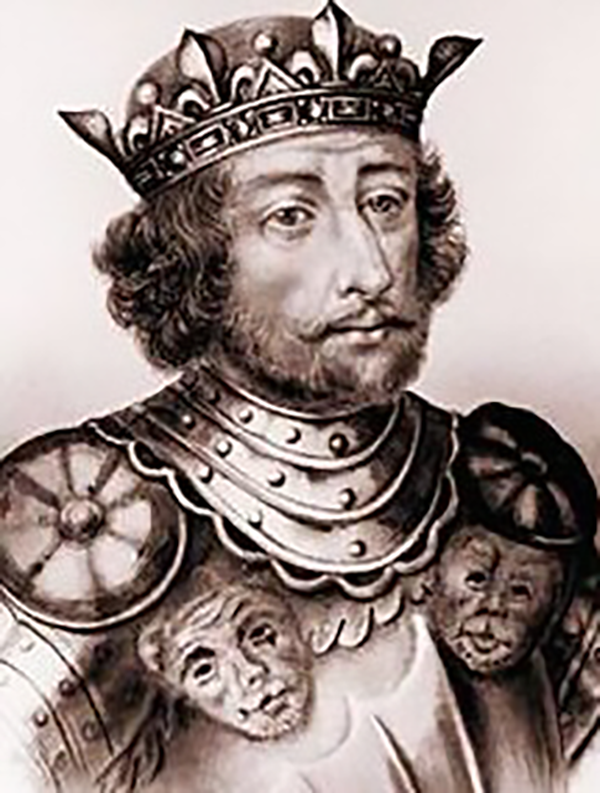 Last updated on October 25th, 2018 at 10:49 pm
Robert I of France (866 – June 15, 923) was the elected King of West Francia from 922 to 923. Before his election to the throne he was Count of Poitiers, Count of Paris and Marquis of Neustria and Orléans. He succeeded the overthrown Carolingian king Charles the Simple, who in 898 had succeeded Robert's brother, king Odo.
Early life
Charles was the third and posthumous son of king Louis the Stammerer by his second wife Adelaide of Paris.[3] As a child, Charles was prevented from succeeding to the throne at the time of the death in 884 of his half-brother, king Carloman II.[4] Instead, Frankish nobles of the realm asked his cousin, Emperor Charles the Fat to assume the crown.[5] He was also prevented from succeeding the unpopular Charles the Fat, who was deposed in November 887 and died in January 888, although it is unknown if his overthrow was accepted or even made known in West Francia before his death. The nobility then elected Odo, the hero of the Siege of Paris (885–886) as the new king, although there was a faction that supported claims of Guy III of Spoleto. The young Charles was put under the protection of Ranulf II, the Duke of Aquitaine, who may have tried to claim the throne for him and in the end used the royal title himself until making peace with Odo.
King of West Francia
In 893, Charles was crowned by a faction opposed to the rule of Odo at the Reims Cathedral, becoming monarch of West Francia only after the death of Odo in 898.
Denier of Charles III
In 911, a group of Vikings led by Rollo besieged Paris and Chartres. After a victory near Chartres on 26 August, Charles decided to negotiate with Rollo, resulting in the Treaty of Saint-Clair-sur-Epte which created the Duchy of Normandy. In return for the Vikings' loyalty, they were granted all the land between the river Epte and the sea, as well as Duchy of Brittany, which at the time was an independent country which West Francia had unsuccessfully tried to conquer. Rollo also agreed to be baptised and to marry Charles' daughter Gisela.
King of Lotharingia
Also in 911, Louis the Child, the last Carolingian king of East Francia died, and nobles of Lotharingia, who had been loyal to him, under the leadership of Reginar, Duke of Lorraine declared Charles their new king, breaking from East Francia which had elected non-Carolingian Conrad I as the new king.[6] Charles had tried to win Lotharingian support for years, for instance, by marrying in April 907 a Lotharingian woman named Frederuna,[7] and in 909 his niece Cunigunda married Wigeric of Lotharingia. Charles defended Lotharingia against two attacks by Conrad I.[8] In 925, Lotharingia was once again seized by East Francia.